Mini Horses Making Major Impact
These pictures are from our visits to St. Bernadine's Hospital.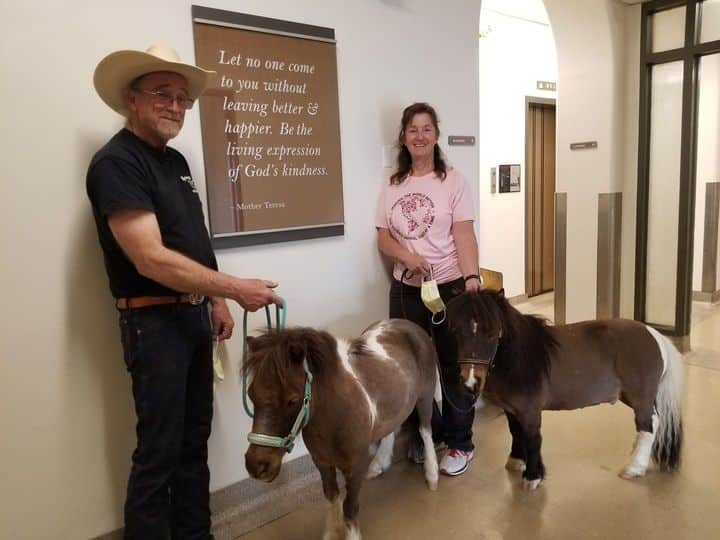 In January we were asked if we would come visit at the hospital for the overwhelmed health care workers. We have been doing two visits monthly since then, both day and night shifts.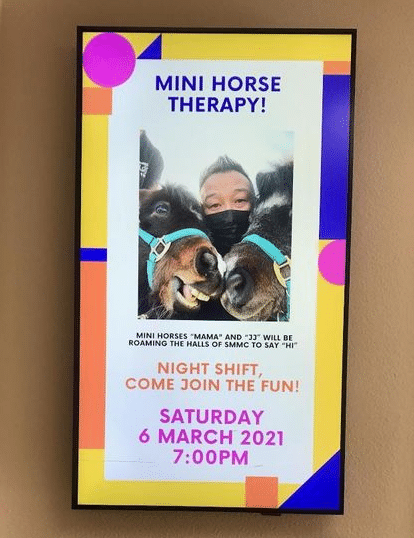 It has been an amazing experience! Administration has said that it really helped with the stress. Even now, in May, they are still so excited to see the horses.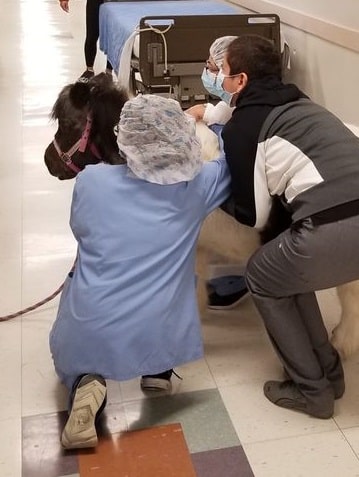 submitted by Joyce & Keith Banks