Tempo: A Dog with a Job
A special angel was put on this earth in April 2011. She had four paws and stole my heart the minute our eyes met. She was part of a litter of five puppies who were all running around the yard when I went to choose the new member of my family. This one little puppy immediately stopped running around and laid down on my foot and stayed there the entire visit. I knew that she was special. I took her home and we automatically had a very special bond. Since I am a retired music teacher and music is so important in my life, I named my special new friend Tempo—the speed of music.
Two weeks later, I enrolled her in her first set of puppy classes. After the second class, when Tempo was just 12 weeks old, the two instructors said they had never seen such a relaxed and calm golden retriever and that I should look into a therapy dog program. I had no idea what that was, but since I was retired, I decided to consider the possibility. I did some research and decided to begin training Tempo, but she really didn't need much training at all. It seemed like she was born to be a therapy dog and to bring joy to others. We successfully registered as a therapy animal team when she was barely a year old, and she just seemed to know how to do her job by connecting with people and understanding what they needed at the time.
Tempo's first job was starting the "Puppy Tales Program" at the local library, where children would sign up to read to her while she relaxed by their side and "listened."
During this time period, Tempo also regularly visited a senior living and memory care facility, where she brought comfort to many and reignited some past memories for some of the residents.
In 2015, we started weekly visits to a relief nursery for children ages 2-3. Tempo helped these toddlers learn about compassion and kindness, and even had a book written about her by the teachers.
We have done weekly visits to Randall Children's Hospital in Portland, OR for four years, where Tempo has brought about many smiles from not only the children, but the doctors and nurses as well. Sometimes, the doctors and nurses just need a way to release some emotions and Tempo is always there, allowing them to sit and hug her for a few minutes. They always leave feeling more relaxed and positive.
In September 2021, Tempo was diagnosed with a large cancerous tumor on her spleen. Before surgery, the veterinarian told me that usually the cancer has spread to the liver and that she wanted me to be prepared for the worst possible outcome, that Tempo would need to be put to sleep. I realized that Tempo had more love to give and I never gave up hope.
In a few hours, I got the call from the vet, telling me that although the spleen was completely filled with cancer, it had not invaded the liver at all and Tempo was ready to go home! I couldn't have been happier and she recovered quickly with no complications.
I applied to Pet Partners for some financial help through their Cancer Care Fund. I am so thankful that I was accepted and that there is some assistance available for these special animals, who give so much of their life to bring hope, love, and happiness to hospital patients, senior adults, students, and other people who may need some help.
We have not been able to do any visitations for close to two years because of COVID-19. It is our hope that we will be able to return to the hospital and the Stepping Stones Relief Nursery very soon. Tempo was put on this earth to bring love and joy to any person who is in need of emotional support, and she still has more love to give. I'm sure that the pandemic has taken a toll on everyone involved and a therapy dog might just be what they need.
Thanks again to the Pet Partners Cancer Care Fund. Therapy animals are very important in today's society and it is wonderful that Pet Partners is willing to appreciate their hard work and dedication.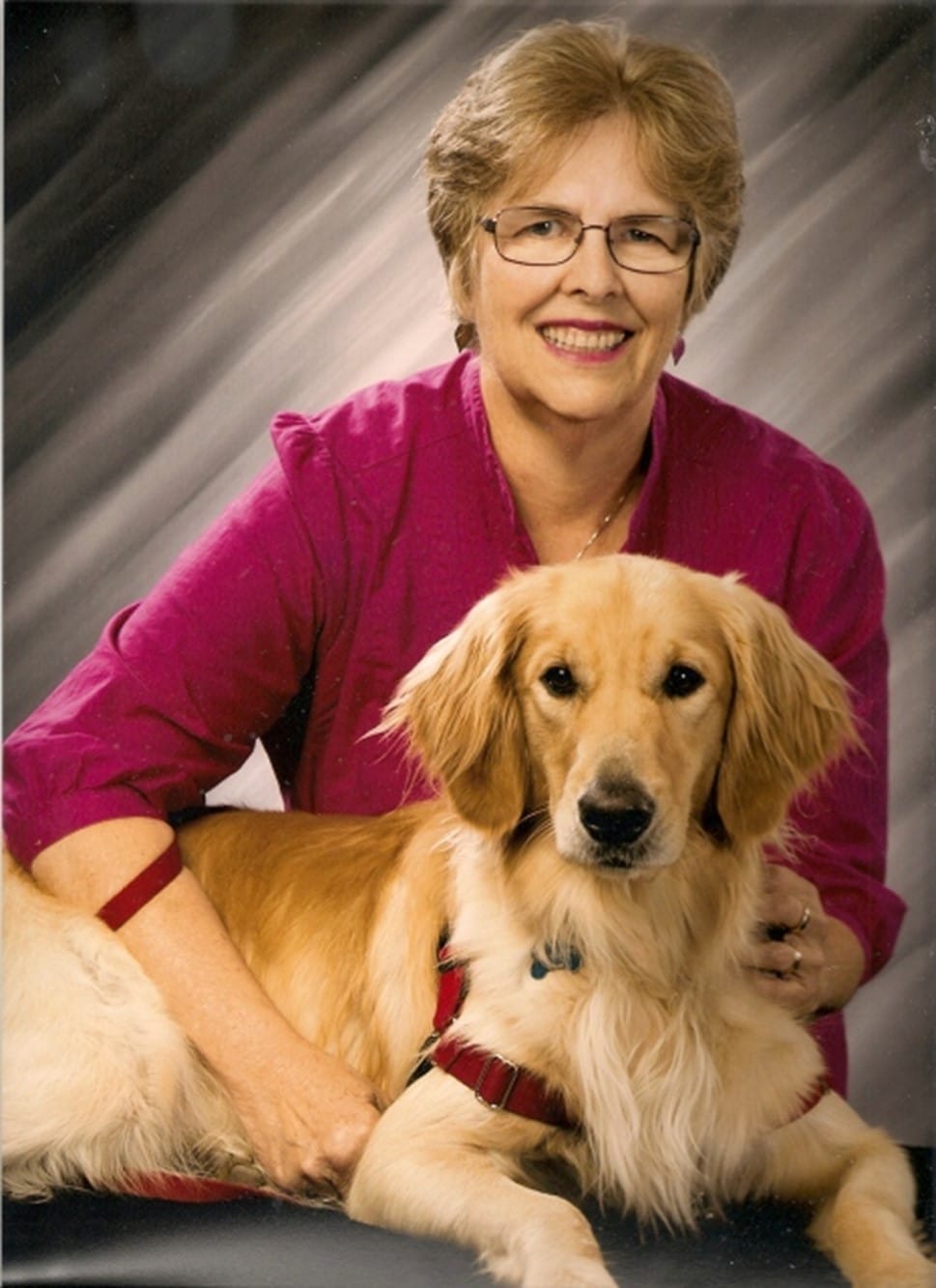 —submitted by handler Nancy McIntyre