A Visit at the Museum—in Crete!
On Thursday, December 30, 2021, a large group of young children and their parents visited the Museum of Natural History in Heraklion, Crete (Greece) to take a class with a very special teacher: Basquiat the therapy dog!

Basquiat is a nearly 12-year-old black Labrador retriever, a veteran search & rescue dog who previously operated with the Search and Rescue team of the organization The Smile of the Child, and a Pet Partners therapy dog since 2019. He was expecting the children and parents, and together they were all guided inside the Museum of Natural History.
As part of the action, the children had the opportunity to walk with Basquiat, learning the proper handling of a dog with simple commands. And as part of learning about being responsible pet handlers and good citizens, they also learned the right and safe way to collect and dispose of pet waste with the special bag.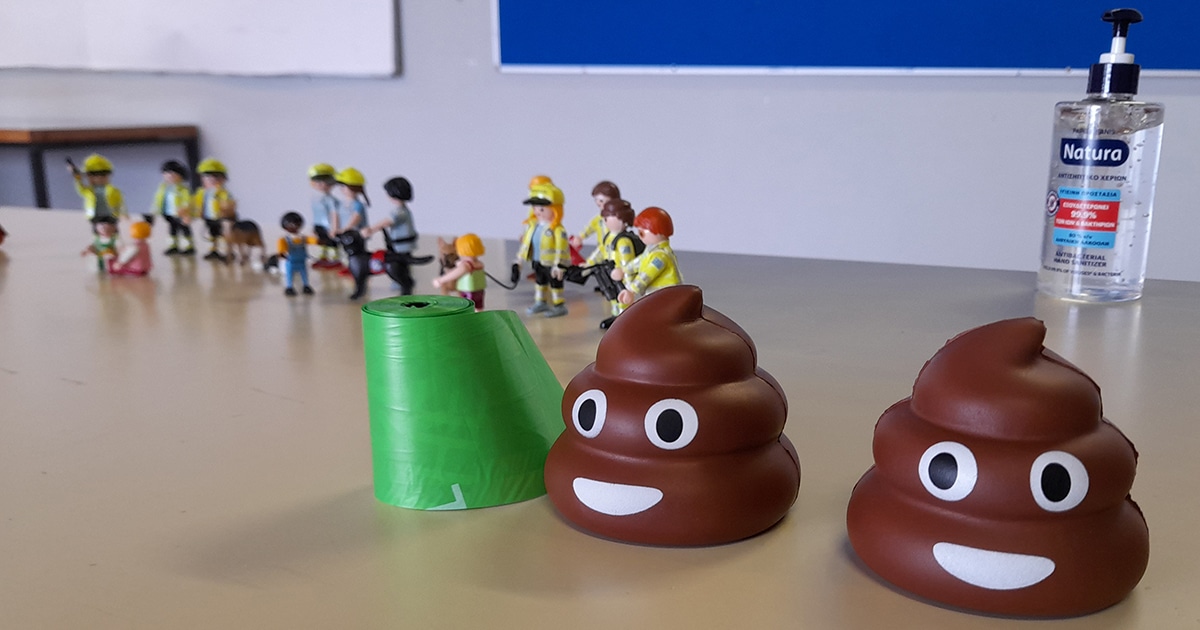 With guidance from Basquiat's handler Constantinos, everyone talked about how a dog can make people with problems feel better.
After these conversations, it was time for math and reading.
The children asked Basquiat simple arithmetic equations, , such as 3 + 5 = what?, and Basquiat answered back by barking the correct answer.
Pillows on the floor created the perfect environment for the children to participate in Read With Me™, reading stories to Basquiat from the book The Museum's Fairy Tales, as part of the We Are All Ears worldwide reading project.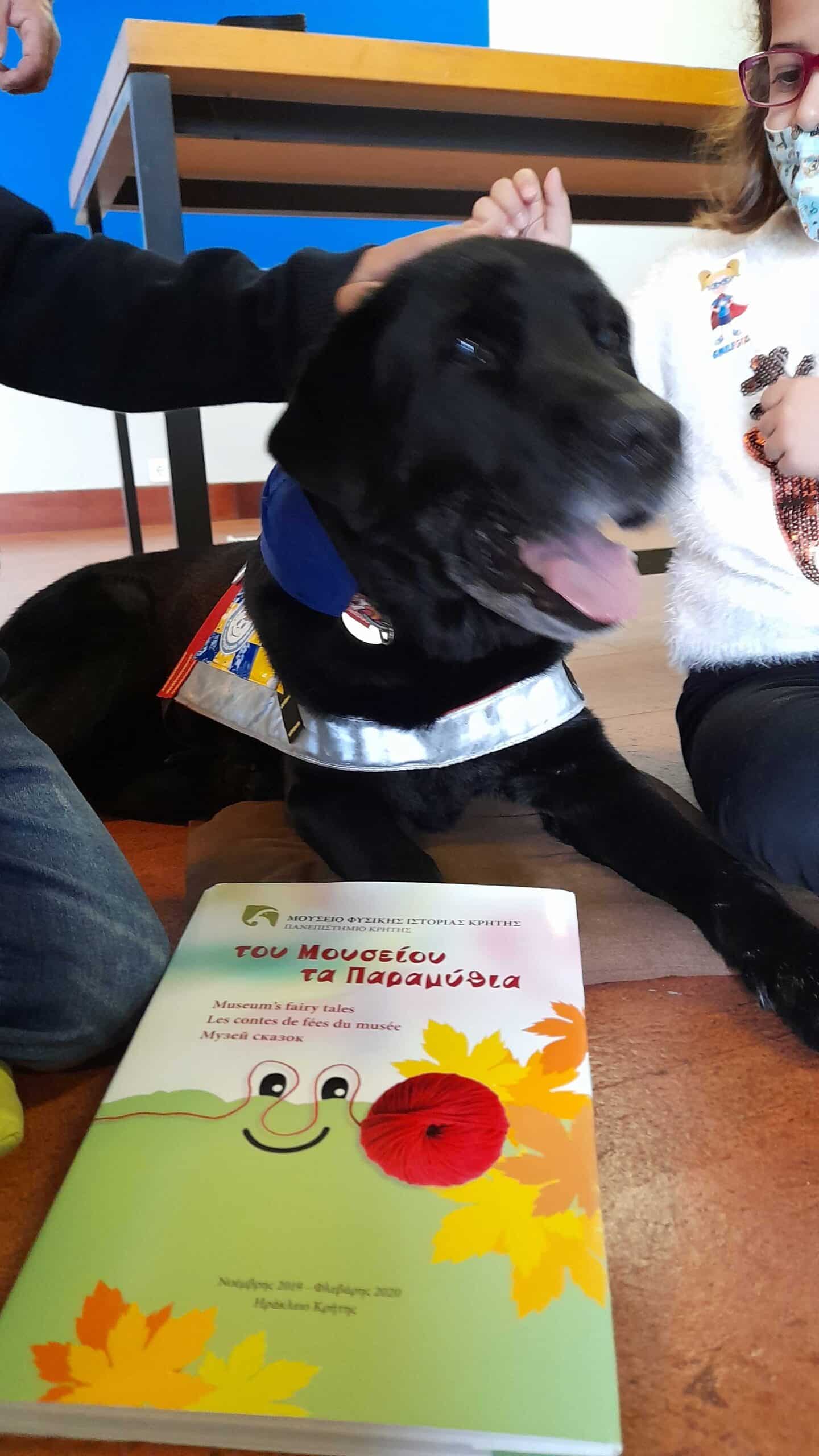 Constantinos and Basquiat would like to thank the Museum of Natural History of Crete for the invitation and the hospitality; Happy Feet Dog Grooming, who donated hygiene care and grooming for Basquiat; Cosmos Pet Supplies, who donated antiseptic wipes; and The Smile of the Child for their assistance in setting up the visit.
Constantinos and Basquiat volunteer with Pet Partners of Hellas, a Community Partner.
—submitted by Constantinos Kalfountzos