Scott Gourlay & Katie: Distinguished Service and Recognition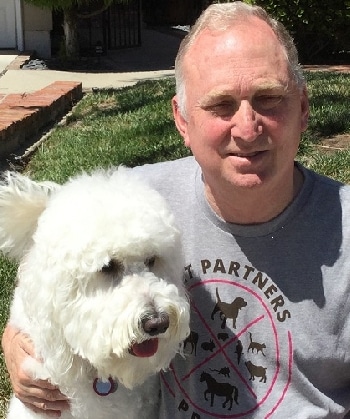 Scott and Katie first registered as a Pet Partners team in 2017. Over the past five years they have visited many locations and settings, including assisted living facilities, libraries and schools, and hospitals.
In 2019, they also became a Pet Partners Animal-Assisted Crisis Response (AACR) team, and were there to comfort students after the Saugus High School shooting in November 2019.
And they didn't let the COVID-19 pandemic interfere with their work: When visiting inside the hospital wasn't an option, they offered visits outside to help support essential healthcare workers with stress relief.
Katie made her 400th visit on December 24, 2021, providing holiday-season comfort to staff at Henry Mayo Newhall Hospital. In honor of this milestone, Katie received the AKC Distinguished Therapy Dog title.
Scott and Katie's accomplishments are so impressive that they came to the attention of their legislators. California state Senator Scott Wilk (21st Senate District) and U.S. Representative Mike Garcia (25th District) both presented Katie with certificates of recognition for her service to the community. (Scott accepted them on Katie's behalf.)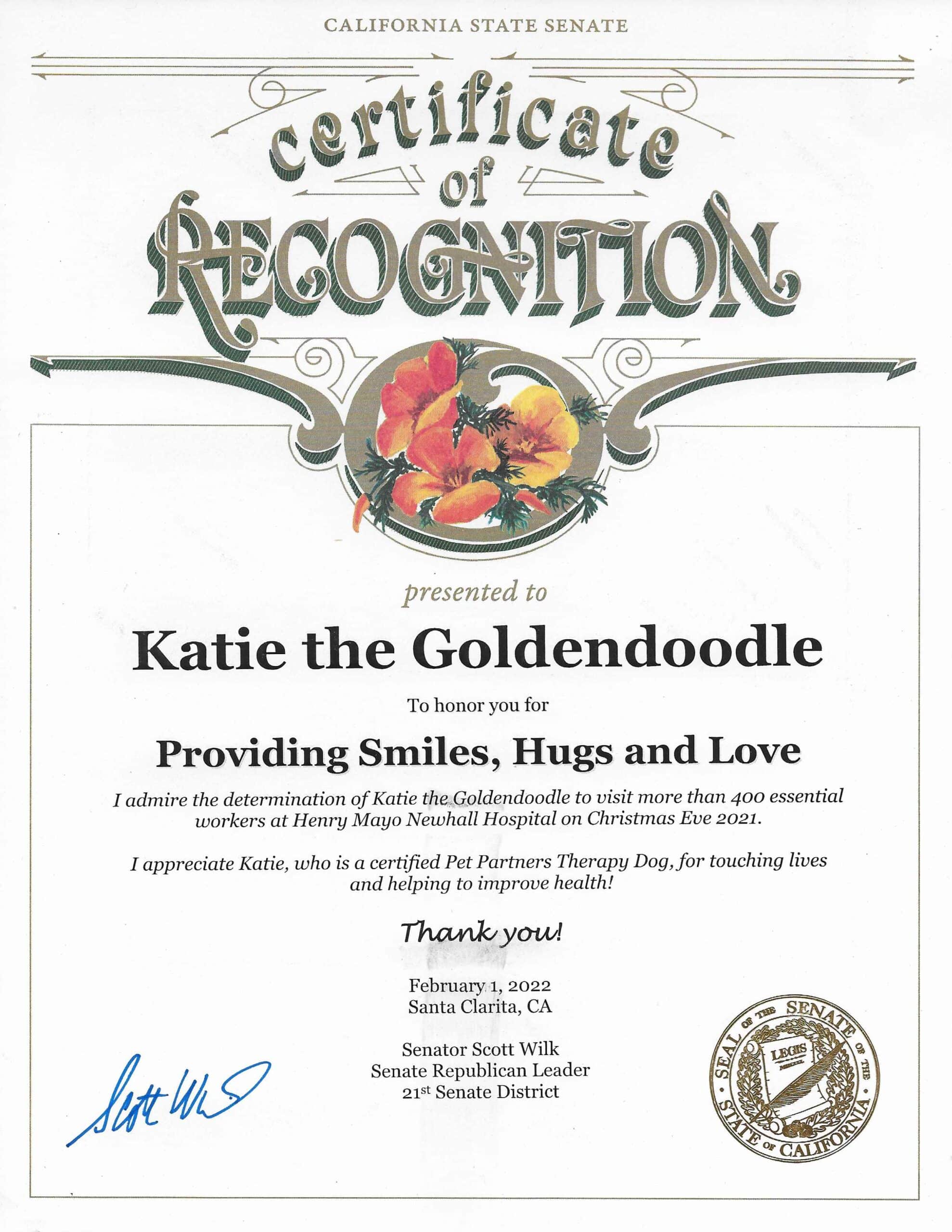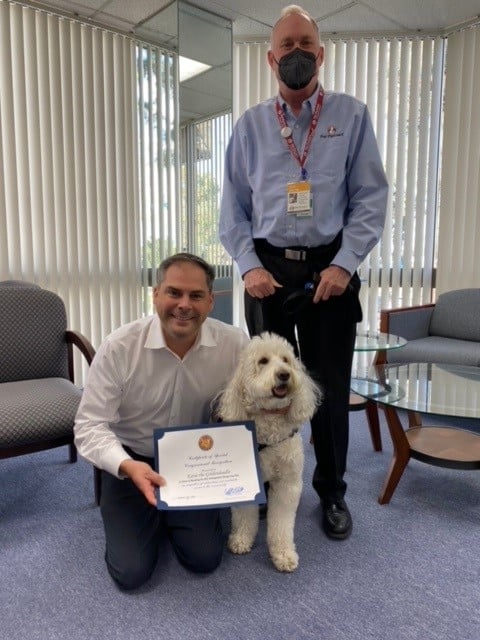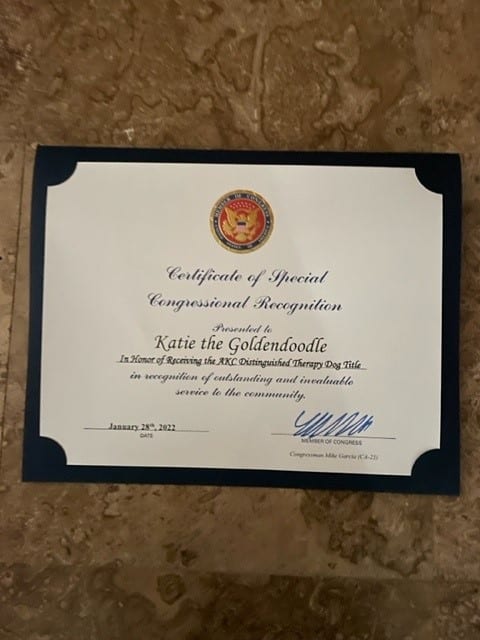 This kind of recognition emphasizes the impact Pet Partners therapy animal teams can have for their communities. Scott & Katie are a great example of dedication to volunteering as a therapy animal team and the importance of the human-animal bond.
Information and photos provided by Scott Gourlay